Teodirico's Steamed Siomai is proud to introduce another affordable product which can surely satisfy your thirst and give you that refreshing feeling in the very hot weather, or just as a beverage to go with your steamed siomai meal. Intoducing… TRES-Tea!
TRES-Tea is our newest product which you can avail at our Sudtunggan Road Branch at a very affordable price of just 3 PESOS! That's right, just P3 for one cup of our unique iced tea blend!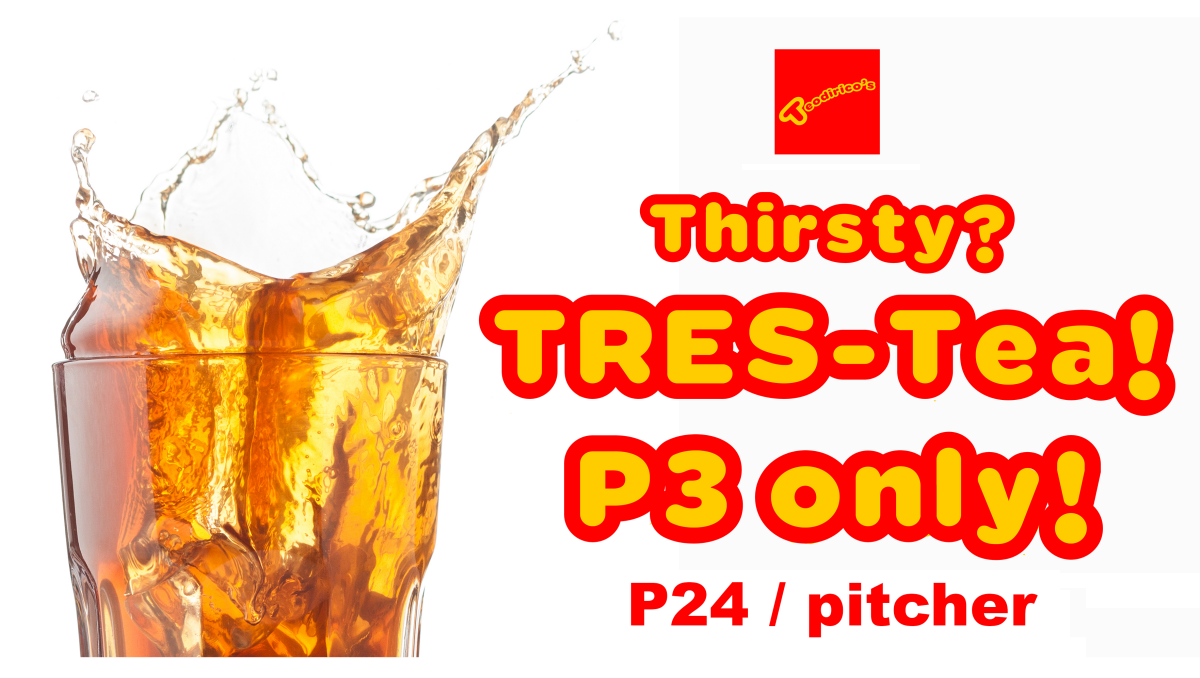 That is why it is called TRES-Tea – P3 (TRES) for our refreshing and delicious iced TEA!