Before we started Teodirico's Steamed Siomai business, our team brainstormed several ideas on what products are we going to sell in our store. Tons of ideas were thrown out from pancakes, ice candy, halo-halo, fried chicken, bibingka, biko, and many others. And you might wonder why we end up with just selling one product, our pride and glory – steamed siomai.
On this blog post, we will discuss what are the advantages of just selling one or fewer products compared to selling many different varieties. There are also definitely disadvantages of just selling one product; to mention one, having few varieties of products will produce monotony to your customers since they only have limited choices. But on this article, we will only dig deep on the advantages as this has more practical applications for small start-up business like us, and will hopefully help those people who plan to start their own small business especially in the food domain.

So below is our list, advantages of selling just one product in a small business:
Product Focus – Selling only one will enable you to focus on the main product you are offering allowing you to have more time thinking of ideas and initiatives how you can improve further the quality of the said product. During our first few weeks of business at Teodirico's Steamed Siomai, we were able to experiment with which siomai ingredients work best. By observing and monitoring how our customers responded to our initial product with regards to taste, quality, and presentation – we are able to quickly respond to their needs and make adjustments. That is easier done with only one product to have an eye on.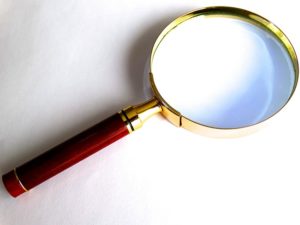 Ease in Inventory and Production – With only one product, managing inventory of your supplies is easier. In our case, we only need to monitor the few ingredients of the siomai product (pork meat, vegetables, spices, packaging, etc). Since we only sell siomai, we only need few manpower and hours to produce the daily supplies for our stores and even have enough for a two-day stock. So basically, our production process and cycle is just (1) purchase ingredients which cycles every 3-4 days, (2) siomai production done daily, and (3) distribute to stores.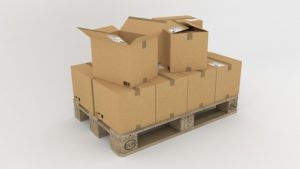 Also, we only need smaller storage equipment for our ingredients and supplies. At the moment, we only need one large freezer both for our ingredients and siomai supplies. Just imagine if we also sell fried chicken. That means we need to also consider the purchase of chicken (and its ingredients) in supplies and inventory cycle. We need to talk to more suppliers and distributors, and we need more man-hours for the fried chicken production.
Targeted Marketing – With only one product to market, this means your brand and marketing strategy whether it is online, social media, or traditional marketing can showcase only that product – which is a good thing. During the first few months of Teodirico's Steamed Siomai, we only needed to add marketing signages, Facebook advertising, and website promotions solely for our siomai product. We have two huge tarpaulins in front of our store that says "SIOMAI – 3PCS / P10". Imagine if we also sell fried chicken, pancakes, etc. Either our store will be all covered with signages, or the letters on the signages will be unread-ably small from a distance.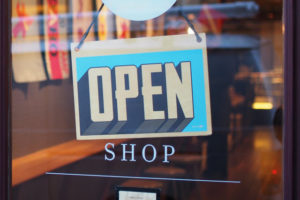 So there you go. If you want to start a business, and you have a product in mind that you are very confident about, we hope the above list is useful to you. Of course, selling only a single product is just a start. At Teodirico's Steamed Siomai, once everything is stable and our manpower can handle the logistics, sales, and production – we plan in the future of selling more varieties of our beloved siomai. In our bucket list – we plan to make a vegetable siomai, chicken siomai, or fish siomai. We are still in the R&D (research and development) phase for those mentioned, and will surely keep you updated once that happens.
Also, please only sell a single product – if you have that product that you believe in, a product that is unique, and something that you are confident that will likely be a hit in your market.
Thanks again for reading and continuing to follow our blog for latest news and updates about Teodirico's Steamed Siomai, for business tips and strategies, and other interesting articles. Or if you are interested in our delicious steamed siomai, the most delicious and affordable siomai in Lapu Lapu City, Cebu – just visit any of our locations HERE.